November 29, 2013 (ISN) We're passionate about what we do and we're confident you'll enjoy the benefits of the Group Fitness classes and Personal Training programs we offer. We make it so you WILL look forward to your training!
With us, you're not just another body in the bootcamp crowd. We get familiar with each client's personal fitness goals and can easily tailor an exercise specifically to your needs or abilities.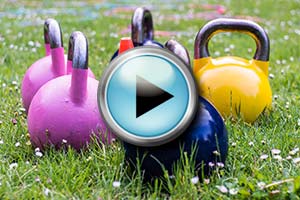 WHY "PREMIER"? BECAUSE WE OFFER:
Certified Trainers;
Smaller, more personal, class sizes:
Additional Trainers to ensure a lower client-to-trainer ratio;
90 minute classes – not the 60 minutes of other bootcamps;
Quality equipment – we supply it ALL;
Personal attention to form and technique;
One-on-one body assessment and goal setting;
Nutritional monitoring and support;
Year round availability – we don't shut down for several months in the winter or summer; and,
Ongoing email and phone support.
We're all about personal transformation through fitness training that's not only exhilarating and FUN – but is also SAFE!
We'll help you to tone and firm your muscles, reduce your body fat percentage, lose weight, build bone density and increase your cardiovascular endurance!
We'll safely guide you through exactly what you need to do to get the heath and fitness RESULTS you seek.
You bring your "A" Game – We'll supply our "A Team" of Trainers!
Upcoming Fitness Events
In running, it doesn't matter whether you come in first, in the middle of the pack, or last. You can say, 'I have finished.' There is a lot of satisfaction in that.
Running Events:
The following is a list of running events that are planned in, or near, Victoria. It's not meant to be a complete listing of every running event nearby, but it's a good sampling of what's available to keep you challenged and training towards a goal.
Saturday, December 07th, 2013 – Santa Shuffle Fun Run & Walk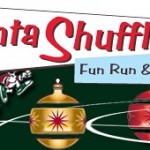 The annual Santa Shuffle Fun Run & Elf Walk brings families and friends together. This merry event helps The Salvation Army in their efforts to assist families and individuals in need during the Christmas season and throughout the year. Alter Ego Fitness has proudly entered at least one team for the past five years (last year we had 2 teams of 10) and we've had a LOT of fun! We'll be putting together a group this year too. If you're interested in joining us, please contact the office (250-590-2488 or info@alteregofitness.ca) for more information.
Registration costs increase effective November 09th. So, if you would like to be a part of our group, please contact the office by no later than November 07th to give us your particulars.
Click HERE for more information and/or to register for this event as an individual.
Wednesday, January 01st, 2014 – 29th Annual Resolution Run & Walk 5K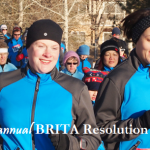 The Running Room is proud to present the 29th Annual Resolution Run and Walk.
Start the New Year off on the right foot (or left foot if you're so inclined) by establishing, or maintaining, an active lifestyle. This is a great way to get back into, or kick start, your fitness routine after all the "stuffings", treats and drinks over the holiday season. And, as an added bonus, in addition to post-event refreshments, you'll also receive a stylish limited-edition Resolution Run Jacket (check it out)!
Click HERE for more information and/or to register for this event.