Victoria Highlanders FC (3-6-0) captured all three points against Lane United FC (2-3-4) to kick off the first match of their two game road series on the right foot.  After going down 1-0 in the 18′, the Highlanders fought back with two unanswered goals to capture their third win of the Premier Development League (PDL) season.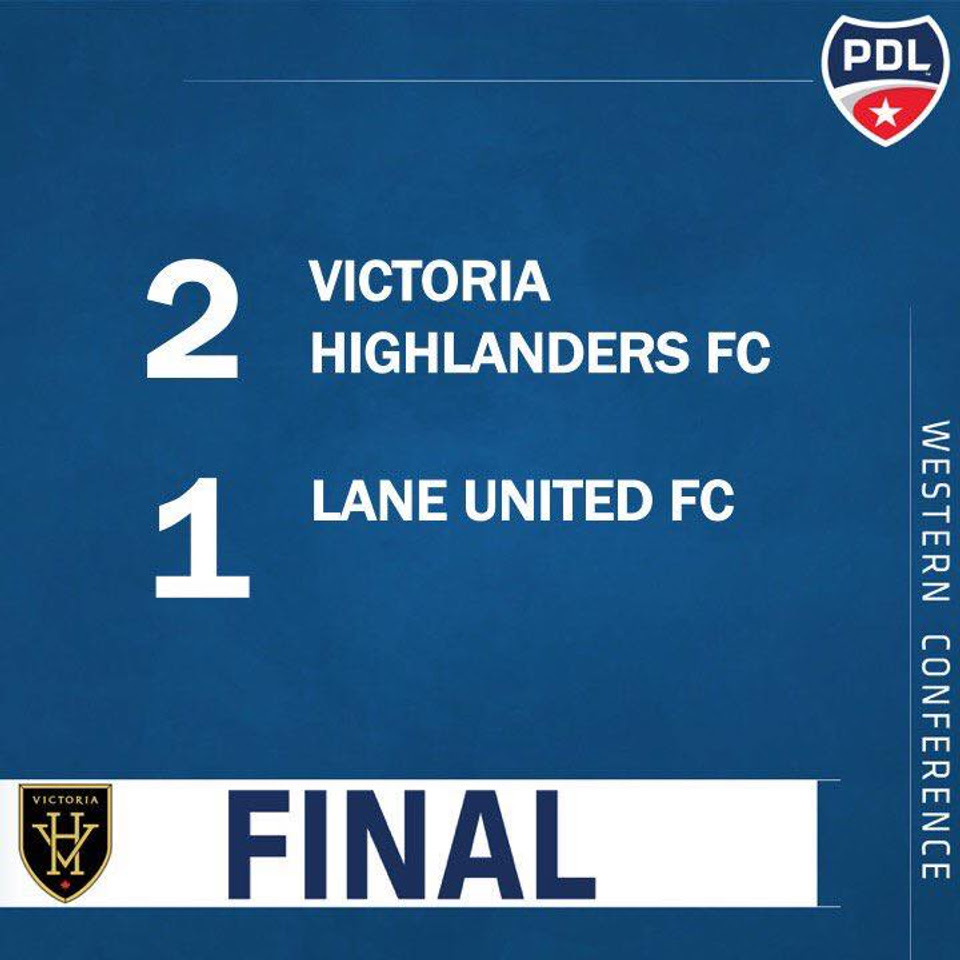 The Highlanders are back in action Sunday, June 24 in Salem, Oregon versus the Portland Timbers U-23, with kick-off set for 2:00 p.m. PST.
The Highlanders return to Centennial Stadium Sunday, June 29 versus Canadian rival TSS Rovers FC. Kick-off is set for 6:30 p.m. PST.