Trinity Western Spartan Seina Kashima has been named the 2018 Canada West Women's Soccer Player of the Year, as the conference unveiled its major award winners Thursday morning.
The fifth-year forward was one of four individuals to take home CW hardware on the eve of the conference's Final Four, which begins Friday in Langley, B.C.
Joining Kashima as award winners were: UBC's Michelle Jang (Rookie of the Year), Lethbridge's Lindsay Amatto (Student-Athlete Community Service), and Calgary's Troye Flannery (Coach of the Year).
UBC Okanagan was also acknowledged as the CW Fair Play Award winner.
You can watch Kashima in action this weekend, as her Spartans host the CW Women's Soccer Final Four.
UBC takes on Calgary in the first CW semi this Friday at 3 p.m. PDT, while TWU plays Alberta later that day at 6 p.m. PDT. The medal round is set for Saturday, with the championship game scheduled for 5 p.m. PDT.
---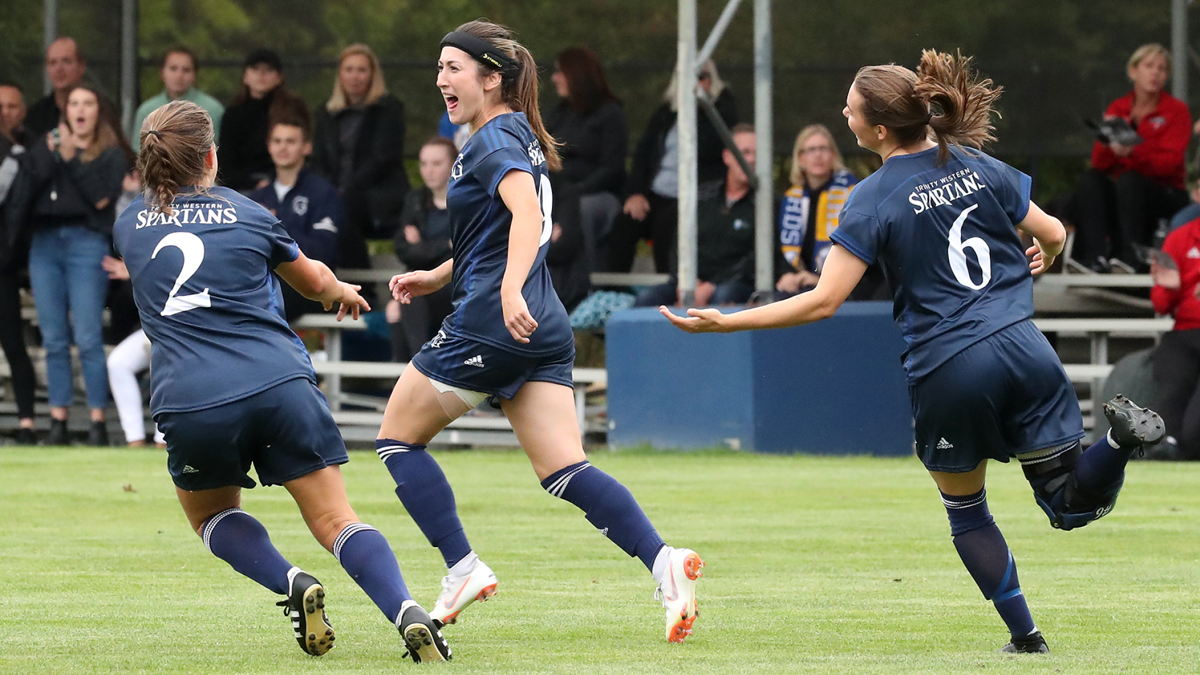 PLAYER OF THE YEAR: Seina Kashima
Trinity Western Spartans

Forward

5th-Year

Burnaby, B.C.

Arts
Seina Kashima had an historic fifth and final year at Trinity Western, as she set the Canada West single-season assists record, with 13 in 14 games. Add to that the seven goals she scored and Kashima finished tied for the conference lead in points (20), which put her in a tie for the third best single-season points total in conference history.
Kashima also finished the year with three game-winning goals, as she led the Spartans to a 12-2-0 Pacific Division-leading record in the regular season. With her 13-assist season, Kashima completed her university career as the all-time assists leader in Canada West history (40). She finished tied for third on the Canada West all-time points list, with 58.
Kashima is the third Spartan's women's soccer player to win the Canada West Player of the Year award, following Jessica King in 2014 and Nikki Wright in 2008.
Coach's comments:
"I am really pleased for Seina as she has had a wonderful season and indeed a very special career. She has been the attacking force this year and throughout her career that helped lead her team to accomplish some terrific achievements. She has worked really hard to become a more complete player this season and I am delighted she is being recognized for the talent and impact player that she has always been."
"Seina has an ability to change games with her creativity, pace, and ability to unlock defences in so many ways. She is the all-time assist leader and has scored amazing goals. It has been a privilege to watch her grow as a player and more importantly as a person over the past five years." – Graham Roxburgh, TWU Spartans head coach.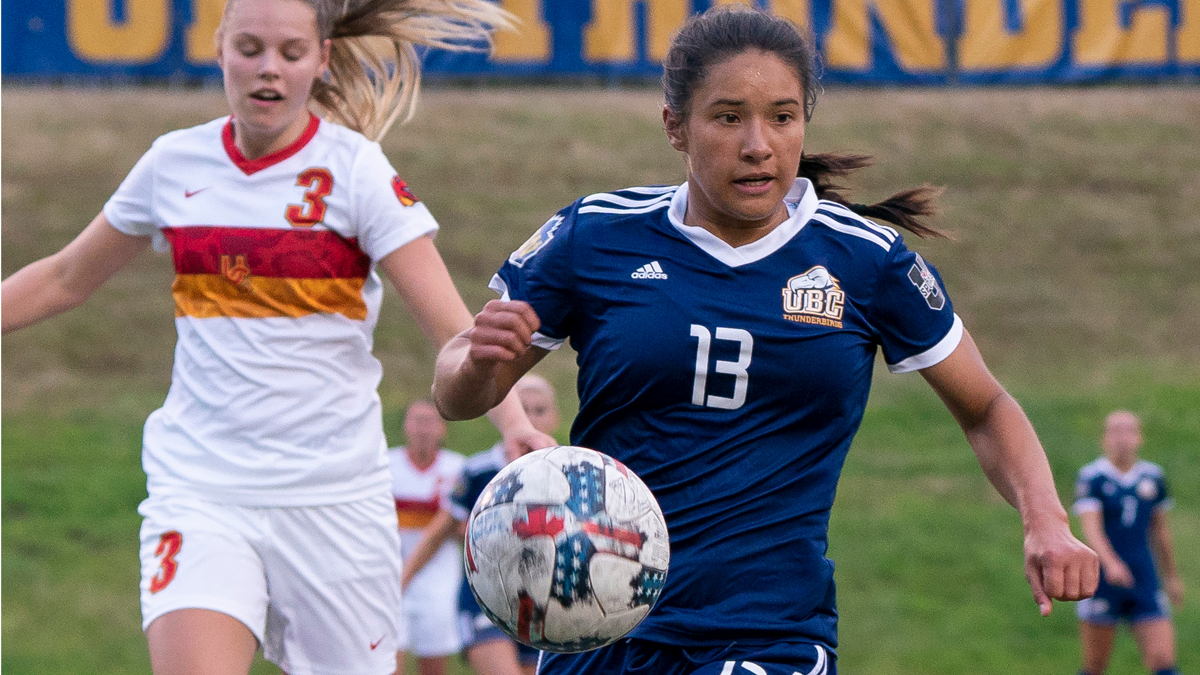 ROOKIE OF THE YEAR: Michelle Jang
UBC Thunderbirds

Forward

Calgary, Alta.

Kinesiology
With 11 points over the course of the regular season, Calgary native Michelle Jang led all Canada West rookies in scoring. Her eight goals were second on the 'Birds and tied for fourth overall in the conference and three of her stood up as game-winners.
A graduate of Calgary's Bishop McNally High, Jang is a product of that city's Metro Women's Premier League and is studying Kinesiology at UBC.
Coach's comments:
"Michelle has been a great addition to the Thunderbird family on and off the field. She is humble and really leads by example. She jumped right into the team and established herself as a go-to player in our games. Her work ethic and technical ability on the ball are exciting characteristics that will continue to progress.  She is a very bright light for our program and we are so happy for her to be awarded Rookie of the Year for Canada West." – Jesse Symons, UBC Thunderbirds head coach.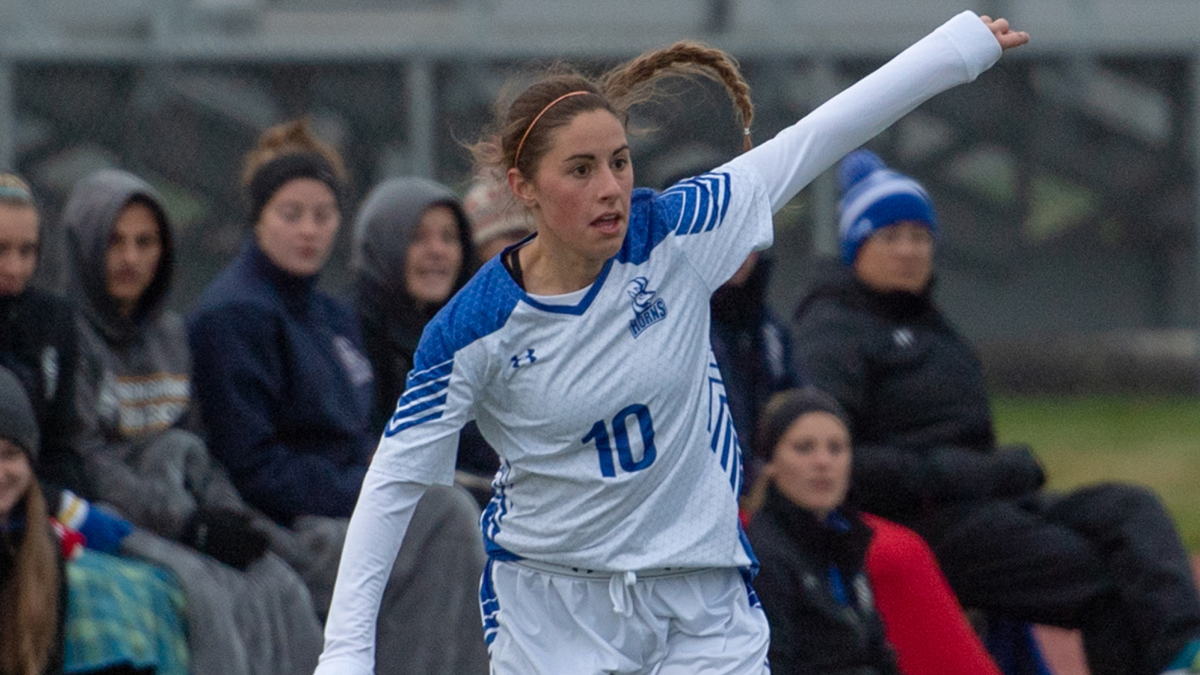 STUDENT-ATHLETE COMMUNITY SERVICE: Lindsay Amatto
Lethbridge Pronghorns

Forward

4th-Year

Lethbridge, Alta.

Arts & Science
Fourth-year midfielder Lindsay Amatto becomes the first Lethbridge Pronghorn women's soccer player to be recognized as the CW Student-Athlete Community Service Award winner.
Amatto, a Lethbridge product, has been a consummate student-athlete in every sense since her arrival.
As an athlete, Lindsay started 13 of 14 games this season, averaging 85 minutes of playing time and tying for the team lead in goals (2). She also tied for the team lead in goals last season (5).
In the classroom, Amatto carries a perfect 4.0 GPA and has been recognized as the President's Award winner – the top Pronghorn athlete academically – the past two years.
While she finds success both in the classroom and on the pitch, the most impressive part is the amount she gives back to the University and Lethbridge communities. In addition to being the women's soccer representative on the Pronghorn athlete student council the past two years, she is the Vice-president of the Biology Club at the University of Lethbridge, she is active in the yearly Operation Red Nose campaign, the Scholarship Breakfast, and acts on behalf of the program in numerous other roles within the University community.
Within the Lethbridge community, Lindsay mentors young children interested in science through the Let's Talk Science program; volunteers at the Lethbridge Humane Society, and is a Big Sister. She is a volunteer in the pediatrics department at the hospital, calls bingo at the Heritage Lodge Senior Centre, was on the Relay for Life organizing committee (Canadian Cancer Society), as well as acting as a tutor for high school/ junior high science students.
Finally, Lindsay's also finds time to volunteer with a program called Sunday's with Syrians, which helps Syrian refugee families integrate into our community (i.e., English tutoring), and she is a member of the World University Service of Canada (WUSC), which strives to educate and inform others on world issues.
Coach's comments:
"I can't think of a more deserving student-athlete to be recognized for this award. Lindsay exemplifies what a student-athlete should be."
"Not only was she one of the top players on our team, but she excels in the classroom and I have not met an athlete in my time that is more community minded than Lindsay." – Ilsa Wong, Lethbridge Pronghorns head coach.
COACH OF THE YEAR: Troye Flannery
Under the six-year tutelage of Troye Flannery, the Dinos have become a relevant program in Canada West and on the national stage.
After missing the playoffs five of the last six years before he took over, Flannery's Dinos have qualified for the postseason in each of his six seasons, earning top spot in the Prairie Division in both 2016 and 2018. This year's edition of the Dinos set Canada West records with 13 wins and 11 shutouts on the season, allowing just five goals in 14 games.
It's the second such honour of the year for Flannery, who led his Calgary Foothills WFC team to the Western Conference championship and was named United Women's Soccer coach of the year this summer.
Athletic director's comments:
"Troye's leadership has taken the Dinos women's soccer program to the next level. He surrounds himself with quality people, he truly cares about his players, and he is an outstanding technical coach who led his team to its best-ever season in 2018. We congratulate him on this achievement and well-deserved recognition." – Jason Kerswill, Calgary Dinos athletic director.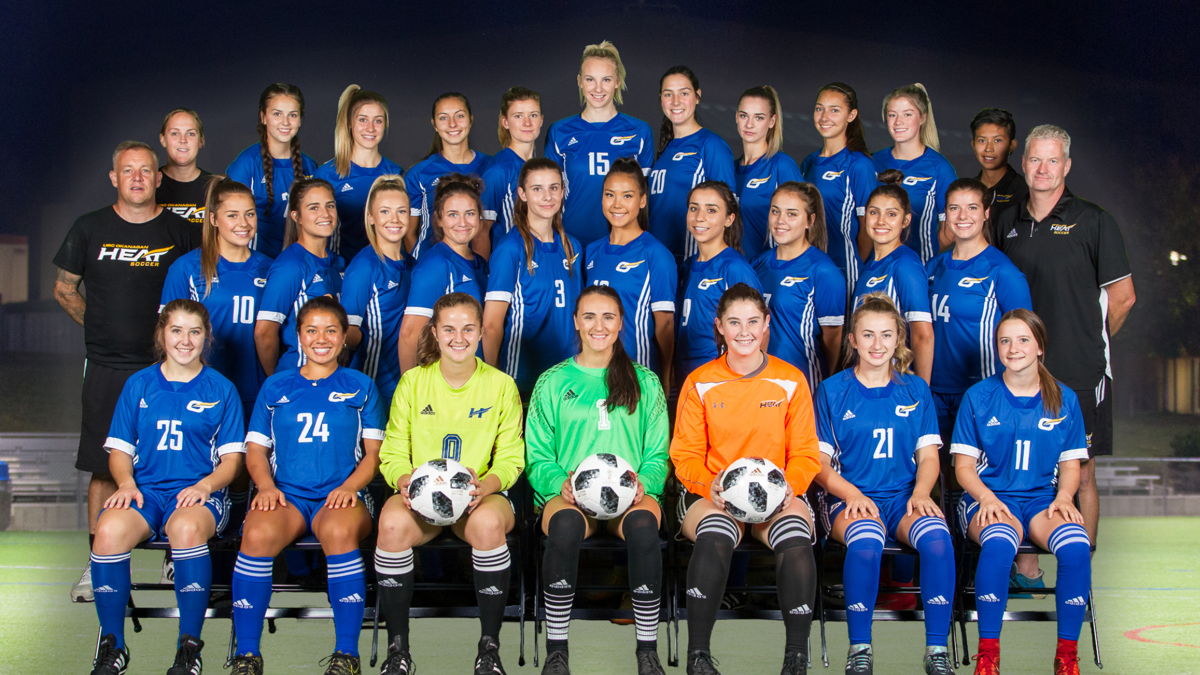 FAIR PLAY AWARD: UBC Okanagan Heat
UBCO claims the 2018 Fair Play Award, which recognizes the least penalized team in the conference, thanks to a flawless regular season.
The Heat weren't handed any cards in 2018, finishing the season as the lone team without any discipline in Canada West.