Our love for hockey lies in the hearts of volunteers from coast to coast to coast, looking to share their passion with all Canadians.
Thank you to the hundreds of thousands who give their time to our game, and congratulations to those recognized as national award winners this year.
To find out more about some of our amazing volunteers go to the Hockey Canada Volunteer Corner.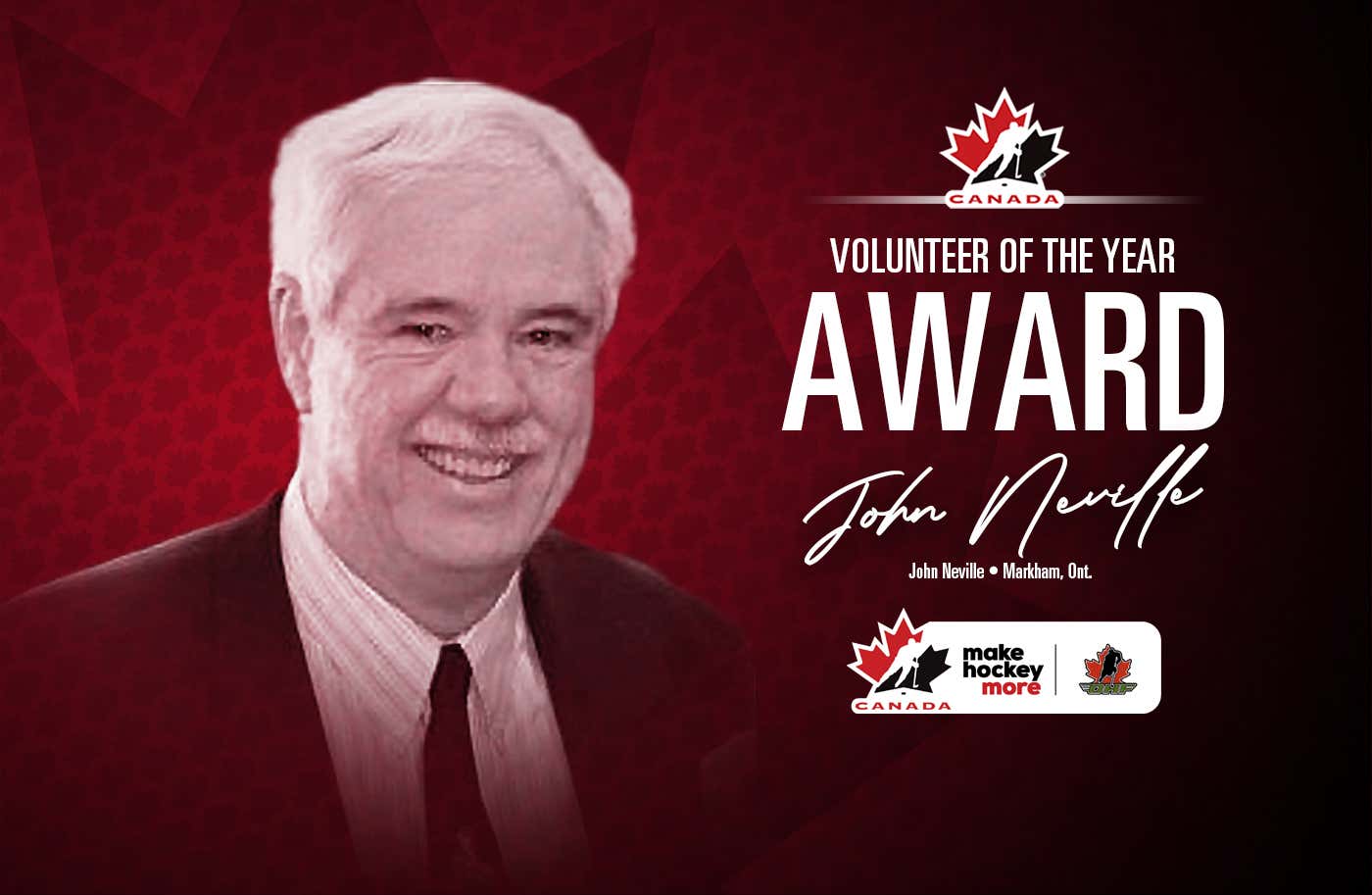 Volunteer of the Year – John Neville
A distinguished coach turned board member, John Neville's contributions to the game have been – and continue to be – a great asset to the Greater Toronto Hockey League (GTHL), the Ontario Hockey Federation (OHF) and Hockey Canada.
John was behind the bench for close to four decades coaching all levels, from house league right up to university. During his lengthy coaching career, he was also part of the Hockey Canad Program of Excellence, was named coach of the year in the Nova Scotia Major Midget Hockey League and Maritime Junior A Hockey League, and coached Canada's entry at the Tretiak Cup three times, medalling in each appearance.
But his move from Nova Scotia to Ontario also moved John from the bench to the board room, as he started taking on various roles for the GTHL, including third vice-president and chair of the GTHL Summit Committee and Hockey Development Committee. At the Member level, John was instrumental to the OHF as chair of the Governance Committee, bringing about the move to an independent OHF Board of Directors. He remains involved with the OHF as the chair of the Nominations Committee.
Regardless of his role or where he is in the country, John Neville has been a staunch supporter of the game.