Story and Photos by Christian J. Stewart
June 26, 2021, Victoria, BC – The Victoria Mariners used a five-run seventh inning to overcome a 3-0 deficit and came away with an eventual 8-4 win over the Victoria Eagles in a nine-inning BC Premier Baseball League game Sunday afternoon at a scorching hot Layritz Park in Victoria.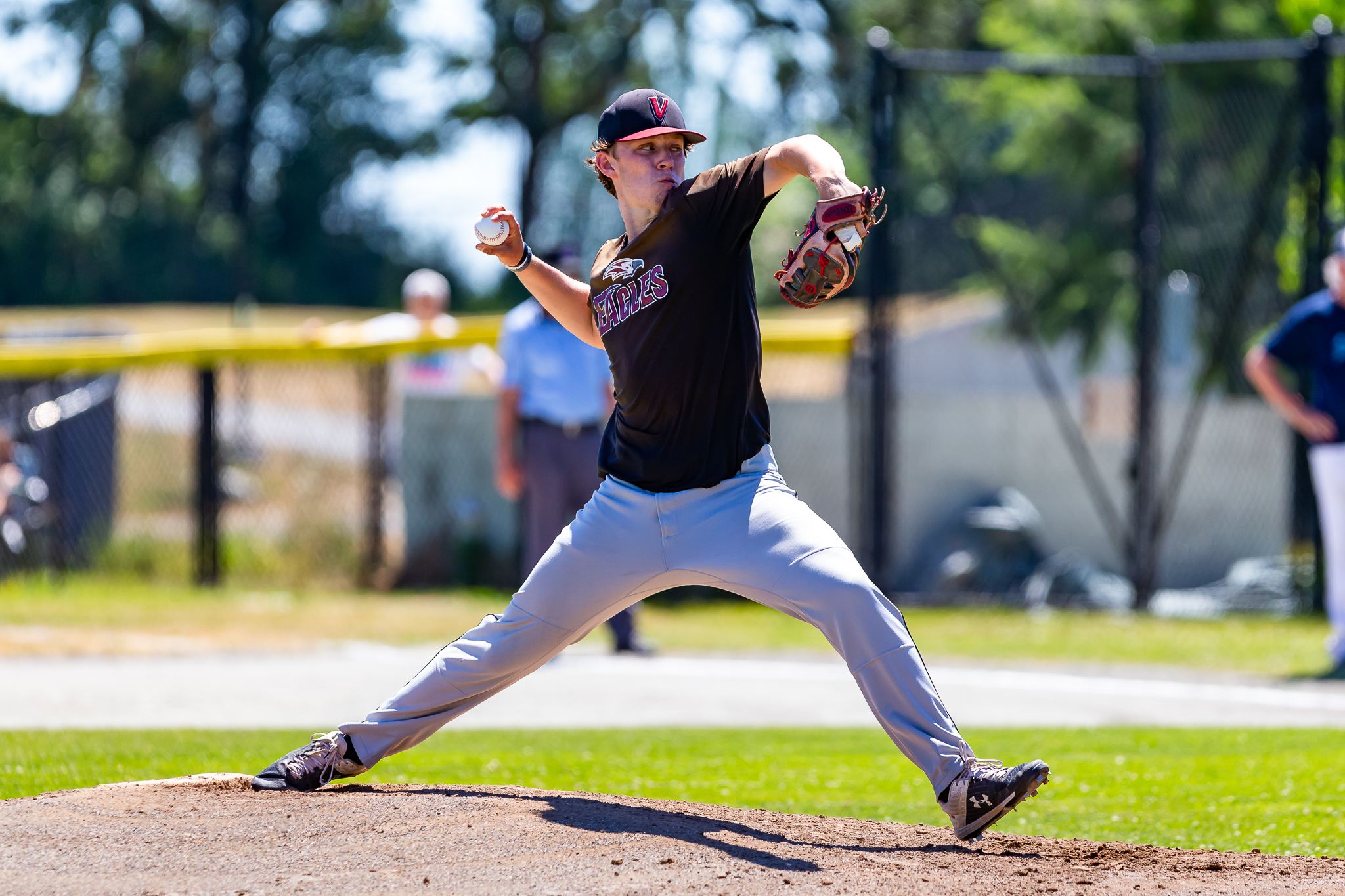 The teams were originally scheduled to play a pair of seven-inning games, but adjusted that to a single, nine-inning game in light of the heat, which saw on-field temperatures rise close to 40 degrees Celsius.
The Eagles took a 3-0 lead into the bottom of the seventh inning, thanks to a solid four innings of shut-out pitching by starter Owen Luchies, followed by goose eggs from relievers Jordan Bond (two innings) and Spencer McGhie (one inning).
The Eagles scored their runs in each of the first three innings with Ty Hall, who had tripled, scoring in the first on a Bond ground out, Dominic Biello, who had doubled, scoring on a Ryder Green double in the second, and Kai Gray, who had singled, coming home on a Tyler Burton double in the third.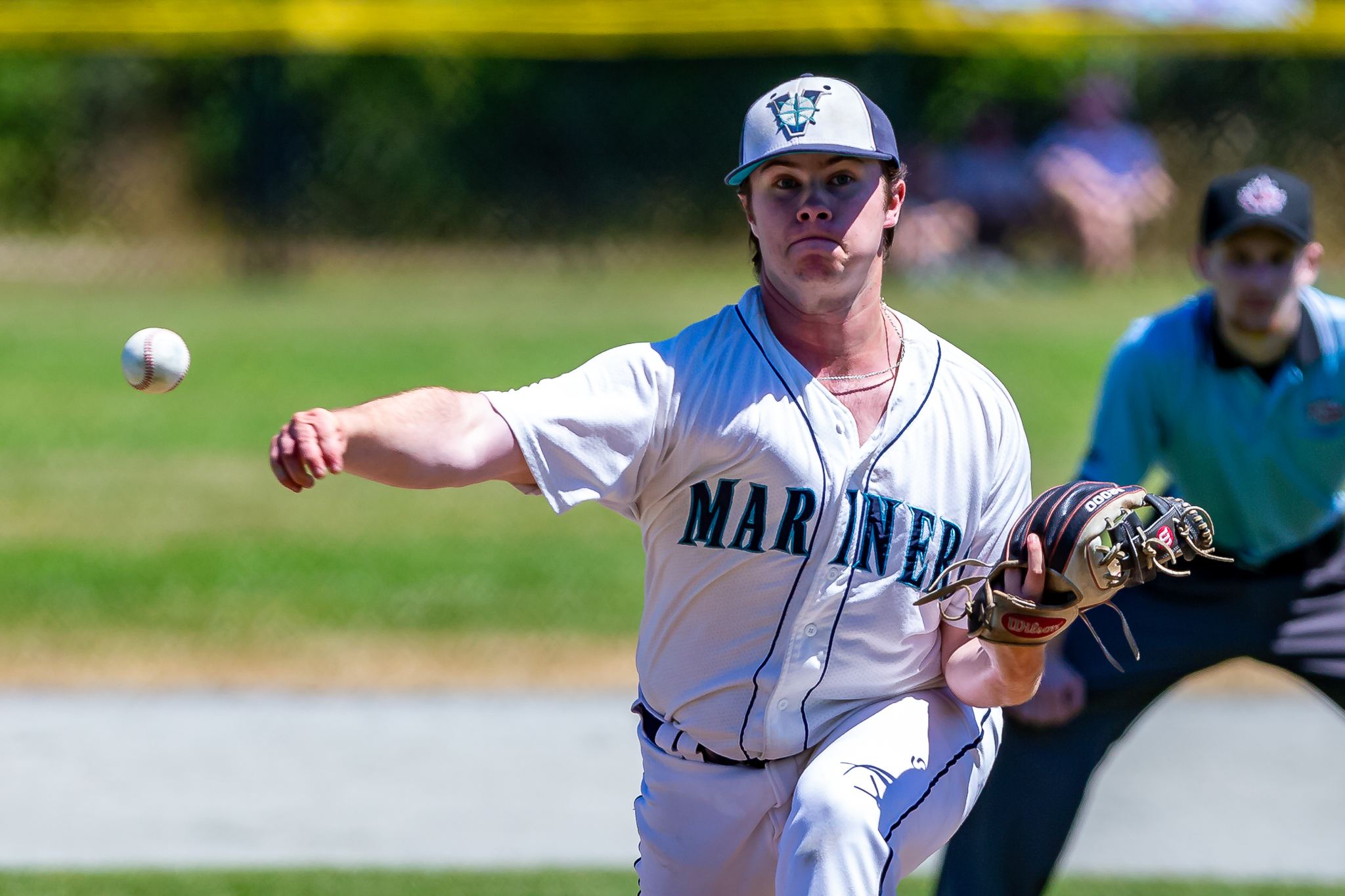 The Mariners five-run rally in the seventh, came at the expense of Eagles reliever Sam Jordan and was started by an RBI single from Griffin Gladych and then capped off by a two-RBI single from Tyson Skinner and an RBI single from Dylan Graw.
While the Eagles would get one of those runs back in the top of the eighth, the Mariners would score three more in the bottom of the inning, thanks in large part to a two RBI single from Gladych, and that was more than enough to seal the 8-4 win as Connor Melanson came in to pitch the ninth and closed out the game without issue.
Ben Havelock would get the win in relief, coming in to begin the sixth inning, after starter Josh Budynski went four innings and reliever Tess Hawkins pitched the fifth.
Offensively, the Mariners Gladych led the way with three hits and three RBI and a run scored. Jaydon Malinowski had a single and two runs scored. For the Eagles, Burton, Biello and Gray all had two-hit games in the losing effort.
The Mariners now run their record against the Eagles to 3-1, with both teams scheduled to play each other again on Sunday at Lambrick Park, and again on Tuesday night, also at Lambrick Park.
The full set of photos from this game can be found at https://christianjstewart.zenfolio.com/p668947576