Golden Tide victorious in first game at CCBC Fall Championships
Story and Photos by Christian J. Stewart
October 8, 2021, Kelowna, BC – Brady Wilson pitched a complete-game three-hitter and four different players had multi-hit games, as the Victoria Golden Tide defeated the University of Calgary Dino's 10-1 Friday evening in the first game for both teams at the Canadian College Baseball Conference Fall Championships at Elks Field in Kelowna.
Wilson was simply spectacular on the night, facing the minimum number of 12 batters through the first four innings. He did give up his first hit in the third inning, but then promptly picked the runner off first to keep that inning clean.
The only other inning that Wilson allowed any base runners is when Calgary scored their only run in the fifth and again in the seventh when they loaded the bases, but could not score.
In the end, Wilson allowed the one Calgary run on just the three hits, while walking two and striking out eight.
Wilson got all the offensive support he would need when the Tide took advantage of a shaky Calgary starter Ethan Bromley, and exploded for five hits and five runs in the top of the second inning.
Bryce Carroll would get the Tide scoring started with an RBI on an infield single, and that would be followed by another run when Will Podmoroff reached on an error and then two more on an Alex MacLauchlan two-RBI single. Brody Alexandre would then cap the inning off with an RBI single of his own.
The Tide would add four more runs in the top the fourth, the big blow being a bases loaded double by Brendan Morrison that would score three and put the game out of reach.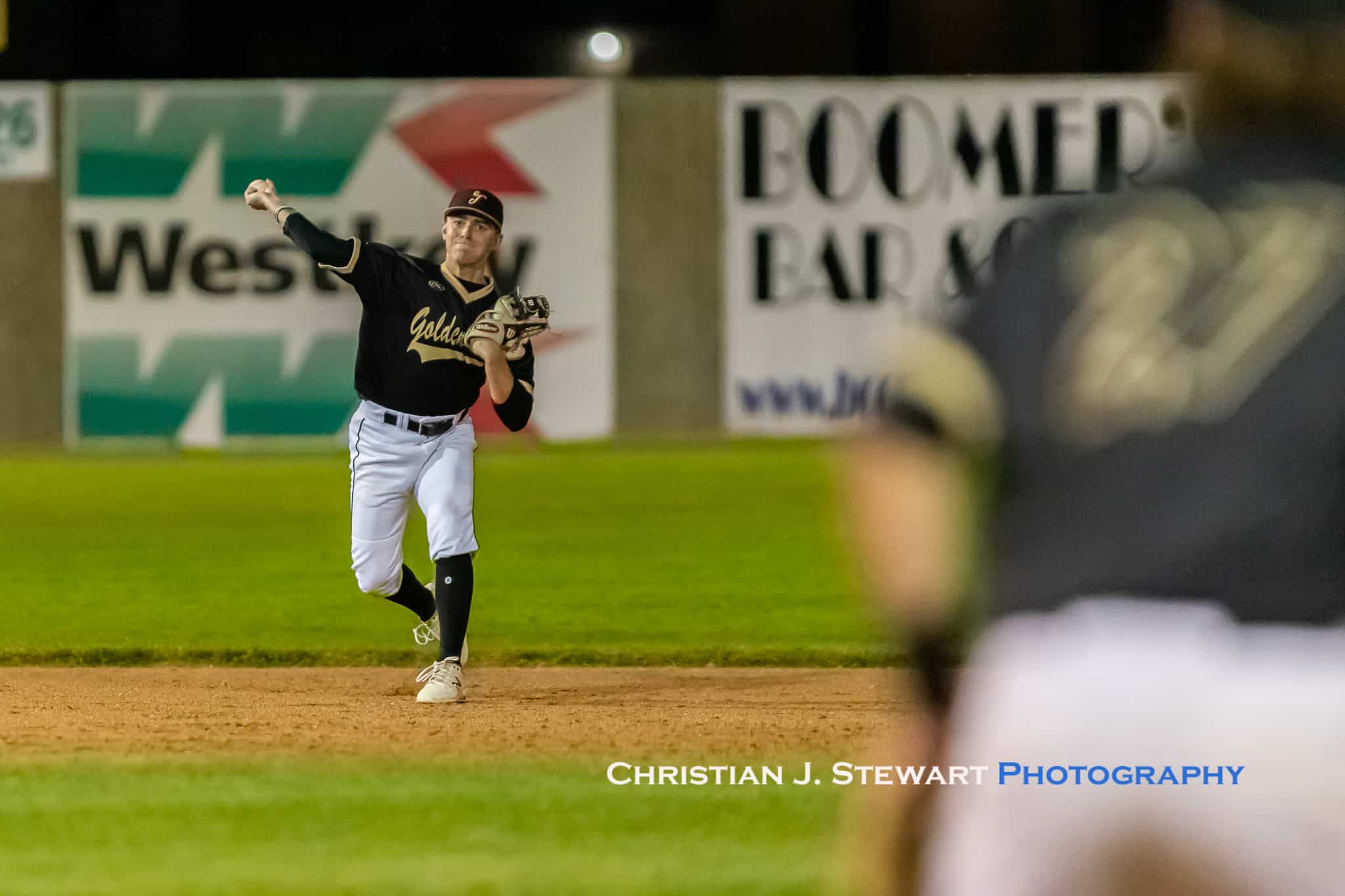 Morrison would be the hitting star for the Tide on the night, finishing with three hits and three RBI to lead the 10-hit attack. MacLauchlan, Austin Gurney and Alexandre would also have two-hit evenings and score a pair of runs each, while Gurney also walked twice to reach base on all four of his plate appearances.
Next up for the Tide are the University of Fraser Valley Cascades, in a Saturday morning game at 9:00 am. The Tide and UFV played recently in Victoria in a lively series that saw the Cascades win game one and the second game end in a 5-5 tie.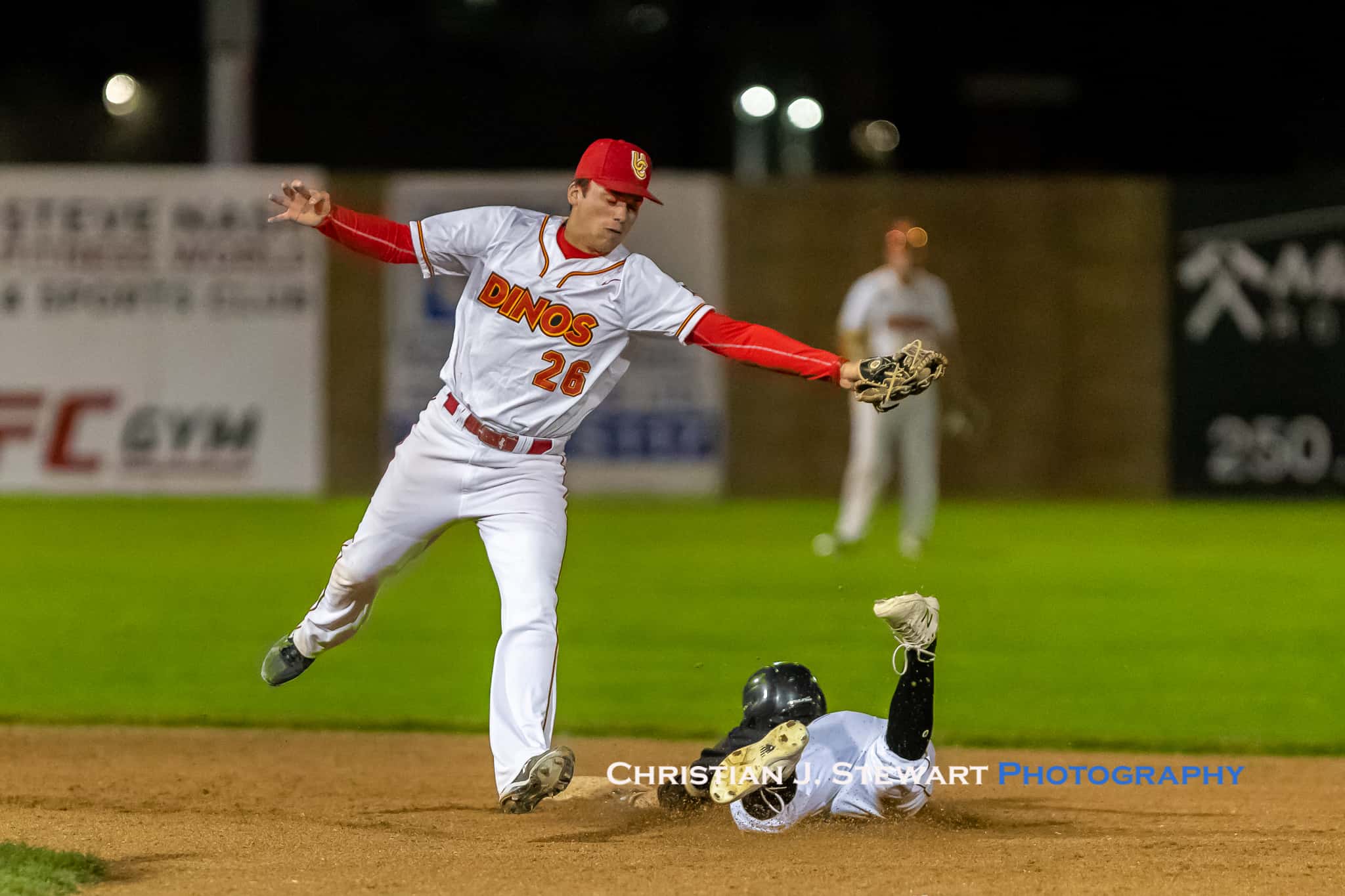 After that, the Tide face Thompson Rivers at 9:15 am Sunday and then hope to finish first or second in their pool and play in the semi-finals later that day.
In other CCBC action Friday, UFV defeated TRU 8-0, while Edmonton Collegiate defeated Vancouver Island 1-0. Okanagan College was leading the Prairie Baseball Academy 5-4 in the sixth inning of their game in progress at press time.