The sun was shining and the runs were hot at the Birds of Prey World Cup super-G event in Colorado. In this World Cup season's first super-G event, a rescheduled race from Lake Louise last week, Canadian Broderick Thompson (Whistler, BC) never let off the gas, stepping onto the podium in third place behind Marco Odermatt (Switzerland) and Matthias Mayer (Austria).
"At the beginning of the day, anything is possible. I saw where I needed to execute in the key spots of the course, and the rest I was just charging as hard as I could. It was a surprise in the finish for sure, starting with bib 35," says Broderick.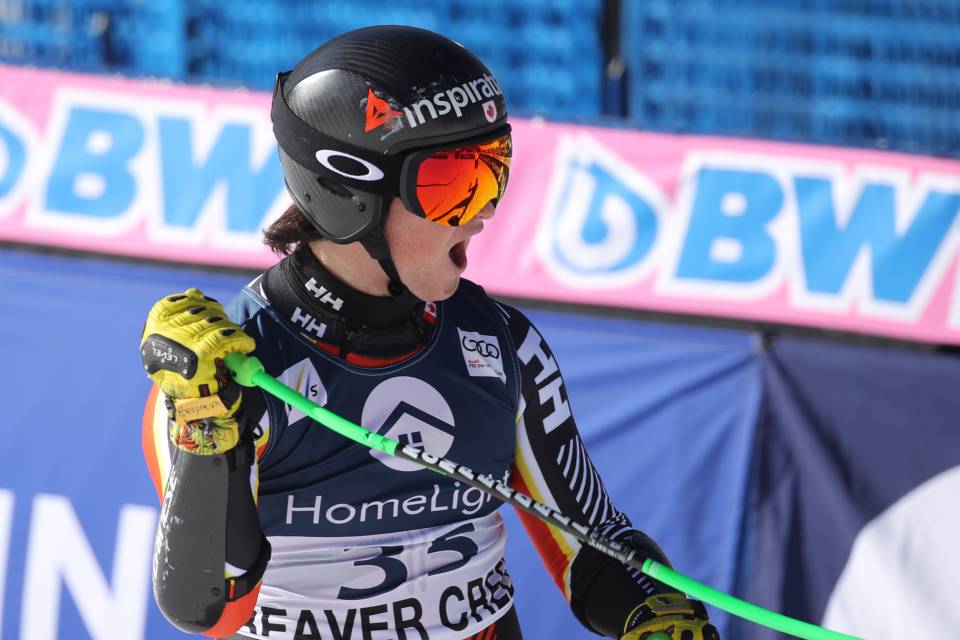 GEPA
"I'm incredibly happy for the guy," adds head coach John Kucera. "He has worked so hard and I'm happy for him. He did everything he needed to do, does whatever is necessary, and he was rewarded for that today. Hopefully this shows the group what they're all capable of."
The hard work has come over the last three years as Broderick rehabilitated a crushing knee injury sustained on a training run in 2018 at Nakiska's Mapmaker run. The injury was complex, affecting several ligaments and the patella. Last year, he began his return to the circuit while continuing to put in the work on his rehab, setting the stage for a strong return to competition.
And today Broderick showed that strength; the course was physically and psychologically demanding, pushing skiers to their limit with 14 athletes not finishing the run.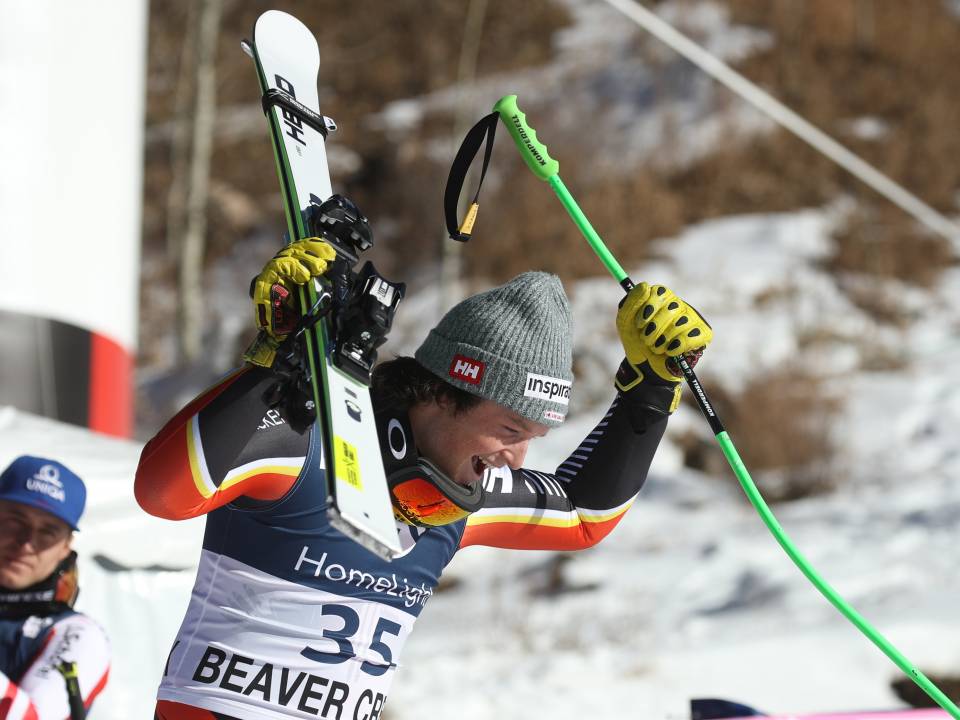 GEPA
"I don't have words to describe my emotions. It's incredible, I'm so happy. I've been through a lot of injuries in my career so to finally land on the podium, it's indescribable," he says.
"This is a guy that three years ago, no one was sure if he would come back to ski racing. He missed two seasons rehabbing his knee, but he built back well last year," John continued.
The races in Colorado continue with another super-G event Friday, followed by the downhill runs on Saturday and Sunday.