Four Rugby Canada greats will be inducted into the Hall of Fame on Thursday, March 7th 2019 at the Annual Awards and Hall of Fame Induction Ceremony in Vancouver, BC.
Julie Foster: Nomination to Rugby Canada's Hall of Fame – Player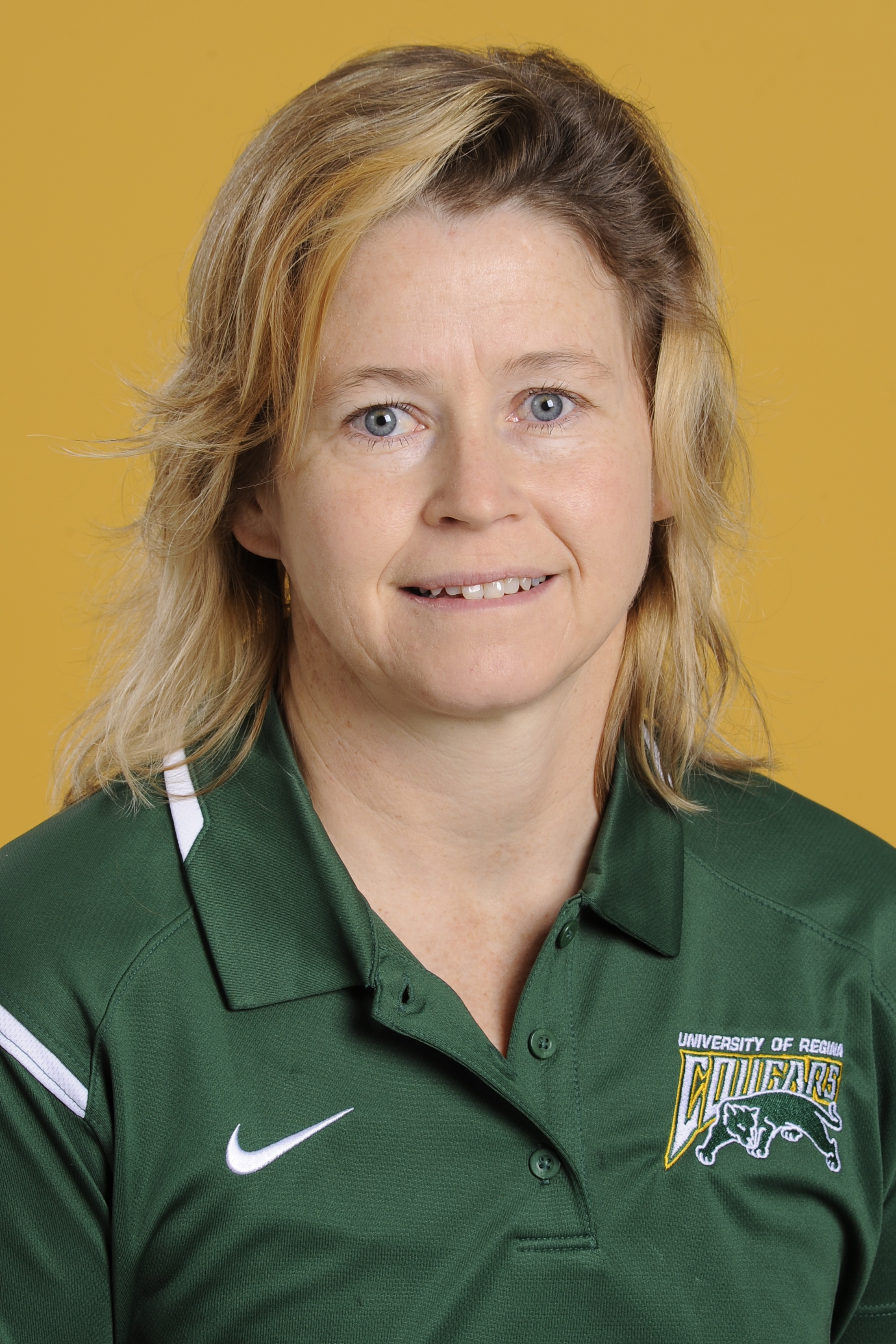 Julie Foster's international playing career places her among Rugby Canada's top athletes. During her decade long international career, she earned 44 international caps in the 15-aside game, always delighting the crowd with her talent and play making speed. While on the international (15 a-side) field, she scored 65 points. Julie also represented Canada at the first Hong Sevens Women's competition in 1997 and in other sevens events until 2006.
Even in the early days of her playing career, Julie brought her considerable international experience home to Saskatchewan. In the role of coach and referee at the provincial, university and club levels, her experience and passion for the game leaves an indelible mark in that province. As much as she was a standout on the field of international play, and she was, Julie is exemplary in the level of her contribution to the game in her home province of Saskatchewan. Now, more than ten years since her last international game, she continues to lead and inspire young women and men participating in the game from the grass roots level through to the aspiring elite athlete. Julie coaches with both the fifteens and sevens women's programs in Saskatchewan.
National playing record:
* First cap, 1996 vs New Zealand
* Last cap, 2006 vs France
* Participated in three Women's Rugby World Cups (1998, 2002 & 2006)
* Was on Rugby Canada's first National Women's team at the 1997 Hong Kong Sevens.
* Has 44 caps (third most in Canadian Women's record of those eligible for nomination)
* Scored 13 international tries for a total of 65 points, played mostly on the wing.
Provincial and Club playing record:
* Began rugby career with Regina Breakers in 1991
* Represented Saskatchewan Rugby in National Championships from 1991 to 2012.
* Founding member of the Regina Rage RFC, 2008 to present.
Refereeing appointments:
* High school level from 1995 to present
* Senior league game (men and women) from 1995 to present
* Touch Judge at Canada Games 2005
* Referee at Western Canada Games 2013 (date to be confirmed)
* Fourth Official Canadian Rugby Championships in Regina 2016
Coaching appointments:
* High school level from 1995 to present
* U16 for the 2012 Western Canadian Championships
* U18 for the 2018 Western Canadian Championships
* Coach, University of Regina Women's Ice Hockey team, 1998 and then 2004 to present.
* Coach, Regina Rage, 2008 to present.
* Coach, Saskatchewan Women's Team, 2013 to 2015 (one year was a combined Sask/Manitoba squad).
* Coach, University of Regina Women's 7s, 2012 to present
Awards:
* CIS 2000 and 2001 All Star Ice Hockey honours (University of Regina)
* 2001 recipient of the Isobel Gathorne-Hardy Award (ice hockey)
* 2011 recipient of the Collette McAuley award, a national award recognizing rugby athletes that give back to their province.
Other sport involvements and honours:
* Represented Hockey Canada vs the USA in a two game series in 1993 in Texas.
Cap record
1996 NZ, Fr, USA 3
1997 USA 1
1998 Neth, Engl (2), Fr, USA 5
1999 USA(2), NZ 3
2000 NZ, Engl, USA(2) 4
2001 USA(2), Wales(3) 5
2002 Ire, Scot, Engl, Fr 4
2003 Engl(2), USA 3
2004 Engl, USA 2
2005 Scot, NZ(2), Fr(2) 5
2006 Ire, Wales, USA(2), NZ, Sp, Kaz, Engl, Fr 9 44
Scott Stewart: Nomination to Rugby Canada's Hall of Fame- Player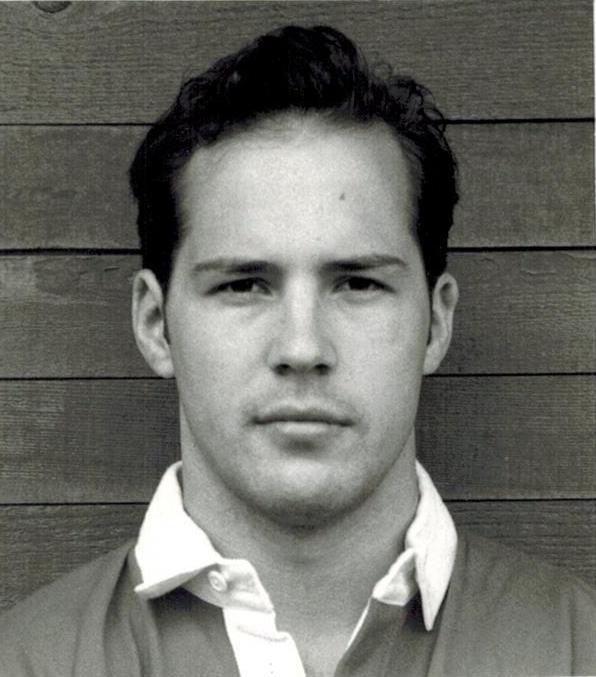 Scott Stewart learned his rugby at Magee Secondary School before going on to play for the UBC Thunderbirds, UBC Old Boys, British Columbia, Canada, Harlequins and Bedford Blues. He made his international debut for Canada as a 20-year-old against the United States in September 1989 while he was still at UBC, another for British Columbia against the New Zealand All Blacks the same year, and played on UBC Past and Present against Otago (1990).
From 1989 until 1999 he became a mainstay in the Canadian line-up. He was a true utility athlete, playing every position in the Canadian backline. Although he began his career at fullback and played many matches at fly-half, Scott also wore the Canadian 11, 12, 13 and 14 jerseys at least once during his playing days.
For British Columbia he appeared in five National Championships (1989, 1990, 1992, 1993 and 1994) at the senior level and three National Championship teams (1987, 1988, 1989) at the Under 19 level. He toured to Wales with Canada Under 19 in 1988, when he played in both internationals, and played for British Columbia Under 19 against the Pacific Coast in 1989.
In addition to playing for Canada Under 21 against the USA Collegiate All Americans (1988 and 1989), he was also in the senior lineups for British Columbia against Scotland (1990) and England Students (1991) Stewart was in Canada's lineups in the 1991, 1995 and 1999 Rugby World Cups and ended his career against England in 2001. Although he was not Canada's preferred goal kicker, he nevertheless got his share of conversions (9) and penalty goals (14) in four positions – fullback, center, wing and fly half, while earning five tries.
He was also a talented Sevens player for Canada over a span of five years when he played in Dubai (1992, 1995), Canberra (1993), Fiji (1993, 1997), Hong Kong (1993, 1994, 1995, 1996), Punta del Este (1997) and in the 1993 (Scotland) and 1997 Hong Kong) Rugby World Cup Sevens and the 1997 Qualifier.
Stewart started his career during the amateur days before assuming a successful career as a professional player with London Harlequins from 1997-1998, when he played in 16 matches, two as a replacement, and Bedford Blues from 1999-2000, when he played in all 25 matches.
Stewart's first Rugby World Cup experience took him to France in 1991 where he scored the only try of the match in Canada's opening round victory over Fiji. He started in three of the four matches and came on as a replacement once. In three of the matches he was a wing and in the fourth, where he was a replacement, he was a fullback. Stewart went on to represent Canada in two more Rugby World Cups: in South Africa in 1995 and France in 1999. He started in all four games in 1995 and all three in 1999.
He played in most of the games in the 1996 and 2001 Pan-American and 1996-1999 Pacific Rim Series and in the 1998 Rugby World Cup Qualifiers.
Stewart's last international match was on June 9, 2001 against England. He finished with 64 caps for his country, playing against all of the top rugby playing nations, including New Zealand (2), England (5), France (4), Australia (3), South Africa (2), Wales (4) and Argentina (4). When he retired he was the second most capped player behind Al Charron. He scored five tries for his country and had a career total of 84 points, including 17 in Canada's 27-27 tie against Ireland in 2000. Stewart is also one of the few players in the world who has played in a total of five Rugby World Cups – 3 in Fifteens and 2 in Sevens.
In 2018 he was inducted into the BC Rugby Hall of Fame.
Scott Stewart's career as a player at school, university, club, province and country makes it hard to deny him entry into the 2019 Rugby Canada Hall of Fame.
Following his retirement in 2001 he coached Canada Under 21 (2003-04), University of Western Ontario (2003-2006) and has been the UCLA Bruins head coach since 2004.
Hans de Goede: Nomination to Rugby Canada's Hall of Fame- Player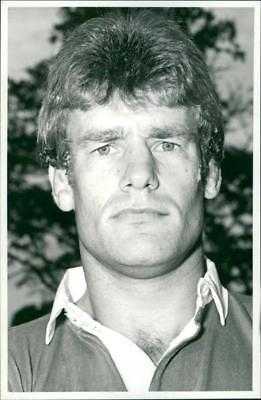 Hans de Goede is one of the greatest Canadian Rugby players of all time. A unique blend of size, strength, speed, physicality and ball skills, de Goede wore the Maple Leaf on 24 occasions between 1974 to 1987, including Captaining Canada at the inaugural Rugby World Cup in New Zealand.
Born in Amsterdam and raised in Victoria, BC, the versatile lock-and-back row was introduced to the game of rugby by Central Junior High School Coach Ed Bryan. He excelled in soccer, basketball and football before specializing in rugby and debuted for Canada in 1974.
From 1972-1987, de Goede was regularly chosen to play for the Crimson Tide, the Vancouver Island regional select team, captaining the side on 25 occasions and playing in 14 McKechnie Cup finals. De Goede also played 60 games for Cardiff RFC in Wales and was selected for the All World XV in 1976 and 1980.
De Goede was induced into the Greater Victoria Sports Hall of Fame in 1996 and the BC Sports Hall of Fame in 2007.
Mark Wyatt: Nomination to Rugby Canada's Hall of Fame- Player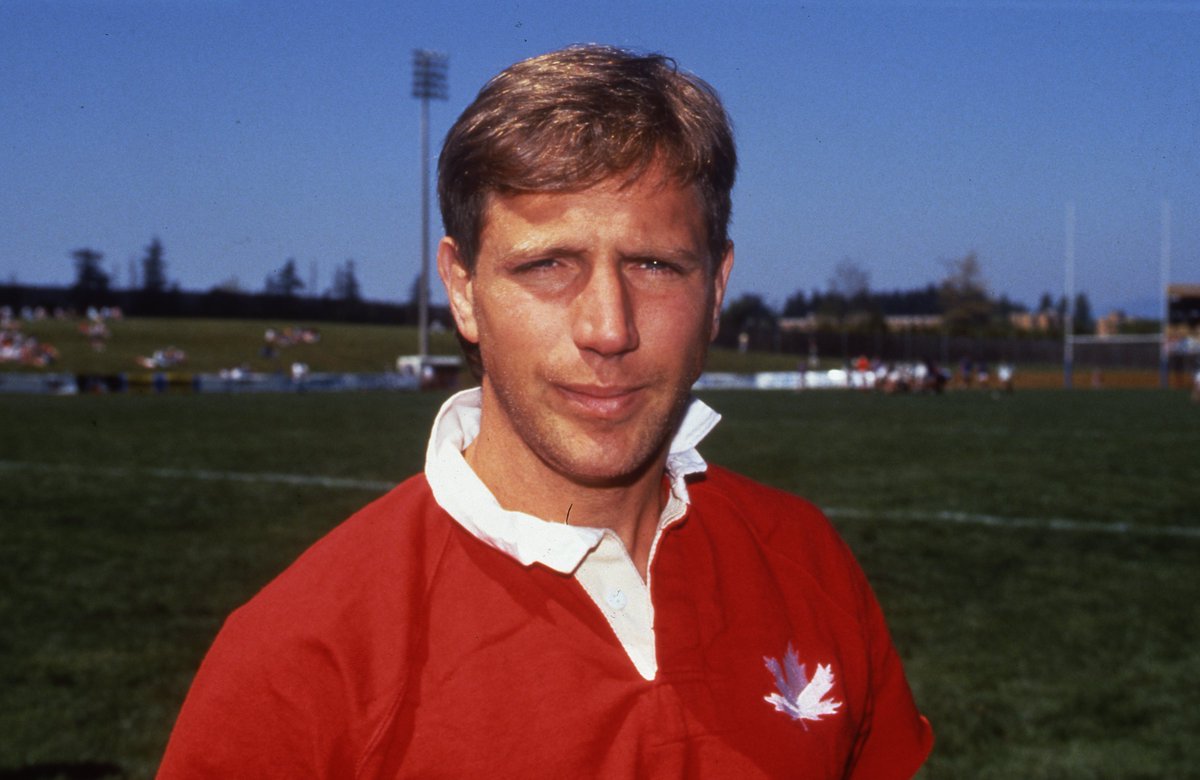 After appearing in three Rugby World Cup games in 1987, Mark Wyatt became the second Victoria player to captain a Canada World Cup team when he led it to France in 1991. (The first was Hans de Goede in 1987). His kicking talents first came to the fore in 1980 at Oak Bay Secondary School and British Columbia Under 19 then with James Bay Athletic Association for a year before honing and applying them with University of Victoria, Velox, Vancouver Island Crimson Tide, British Columbia and Canada. Capped in 29 of the 31 matches that Canada played between 1982 and 1991, he was Canada's top point scorer with 260 when he retired in 1991. In that total were 5 drop goals.
Except for 1988, Wyatt played for British Columbia from 1982 to 1989 in the National Championships and toured with Canada to Japan (1982) and Australia (1985). He faced 12 countries during his 11-year international career: Japan, England, United States, Italy, Tonga, Ireland, Wales, Argentina, Scotland, Romania, France and New Zealand.
Comfortable at fly half or full back, though he was on a wing in 1989 against the United States, Wyatt's ability to kick with either foot made him a selector's dream. His booming spiral kicks and most of his penalty goals were a sight to behold and some of the latter are worth mentioning. When he was the fly half in 1985 against the United States he kicked 6 penalty goals and one drop goal. As fullback in 1989 against Ireland he kicked 6 penalty goals and in 1991 against Scotland he kicked 8 penalty goals to establish a world record. In 1991 against Japan, he kicked seven conversions, one penalty goal and scored his first ever try for Canada.
His leadership qualities were such by 1990 that he was captain in the six games leading up to the 1991 Rugby World Cup and in that event was captain three times, with only injury prevented the fourth.
Wyatt's many abilities were recognized not only in Canada but also overseas where he played for the Barbarians against Cardiff and Swansea during their 1991 Easter tour of south Wales. He was also invited to play for the World Invitational XV team against North of England in 1989 and Australia in 1991 in celebration of that country's bicentennial.
Further, he was a gifted player in Sevens from 1983 to 1991. He was captain three of the seven times Canada went to Hong Kong, at the Sydney Bicentennial Sevens (1987), at the Australia Sevens (1988) and at the Gala Sevens (1991).
Twice named Victoria's Male Athlete of the Year, inducted into the Greater Victoria Sport Hall of Fame, the BC Rugby Hall of Fame, and the BC Sports Hall of Fame, Wyatt's value to rugby as a player with superb kicking and leadership skills was without question for his school, clubs, British Columbia and Canada.