There's a term that refers to the top starter for a college baseball team — Friday Night Starter.
The Victoria HarbourCats have added two legitimate aces in right-handers Garrett Goodall, of Embry-Riddle in Florida, and University of Hawaii ace Cade Smith for the 2019 season. Both are B.C. products — Goodall from Nanaimo, and Smith from Abbotsford.
The team is also announcing the signing of junior infielder Joe Butler from Illinois State and Channahon, Ill., who is hitting .324 with three home runs and 36 RBIs, along with 11 stolen bases from a guy who is 6-3/195.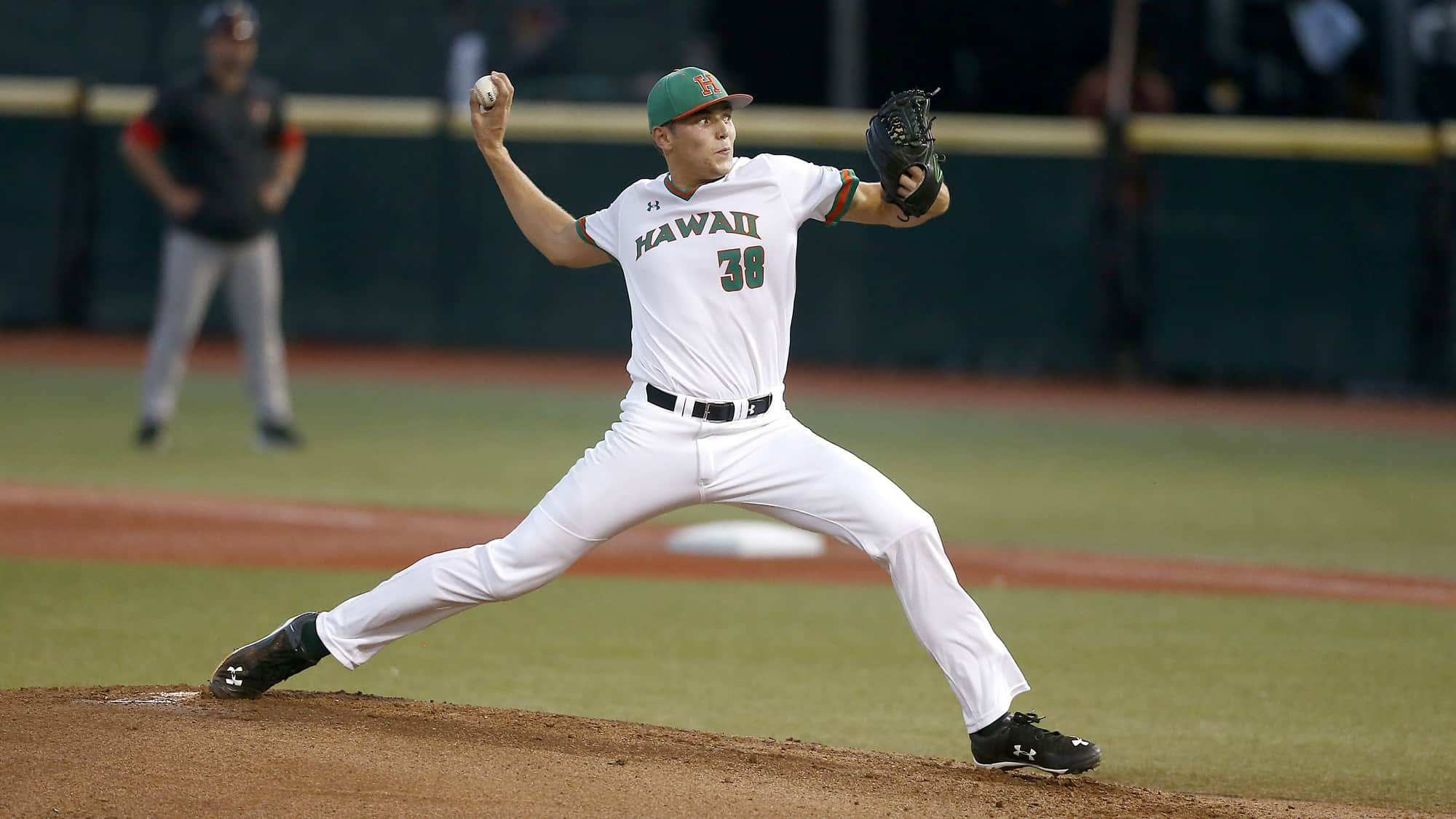 University of Hawaii and Abbotsford, BC product Cade Smith will provide the 'Cats with a quality arm on the mound.
Goodall was co-pitcher of the year last summer for the HarbourCats, a dependable starter named to the WCL all-star game in Port Angeles, and was recently named first-team All-Conference in the Sunshine State. He is closing in on a civil engineering degree at Embry-Riddle, a very highly regarded school in that discipline. Goodall is 6-1/200 and continues to add velocity while posting an 8-2 record and 3.11 ERA this spring.
Smith, imposing at 6-5/225, was a 17th round draft choice by the Minnesota Twins out of high school in 2017, but chose to take a scholarship at the University of Hawaii. He has a 2-1 record and 4.86 ERA.
"These are key signings during an important time when we solidify the roster," said Jim Swanson, Managing Partner and GM. "These players will be looked to for leadership by our head coach, Todd Haney, and his staff. Getting Garrett back, and adding Cade, are huge for what our pitching staff needs for anchors. With Butler, we think he'll provide a plus bat and defense for us and give us many options as we go through the day-to-day grind that is our season in the West Coast League."
In an interesting part of the summer plans, Goodall will play for the HarbourCats while also doing an internship with great local partner Herold Engineering, which has offices in Victoria and Nanaimo.
HarbourCats announce first FAN FEST, presented by Tally-Ho Carriage Tours
Meet the team's players, staff, and two Tally-Ho 'stars' on May 31
VICTORIA, B.C. — One of the great staples of Victoria's history downtown will mesh with the city's top summer sports team on Friday, May 31 — and the winners will be the fans.
In a free event at Wilson's Group Stadium at RAP, to help get ready for the 2019 West Coast League season, Tally-Ho Carriage Tours is presenting the first-ever pre-season FAN FEST featuring the coaches and staff that will lead the way into the seventh season of HarbourCats baseball.
The FREE event — with $1 hotdogs and $1 drinks — will run from 4pm to 8pm
There to greet fans will be two stars of Tally-Ho Carriage Tours, horses Titan and Major.
"We wanted to do something in advance of the season, for everyone who is excited for the HarbourCats to be back — and for people to meet our players and coaches," said Jim Swanson, Managing Partner and GM of the HarbourCats.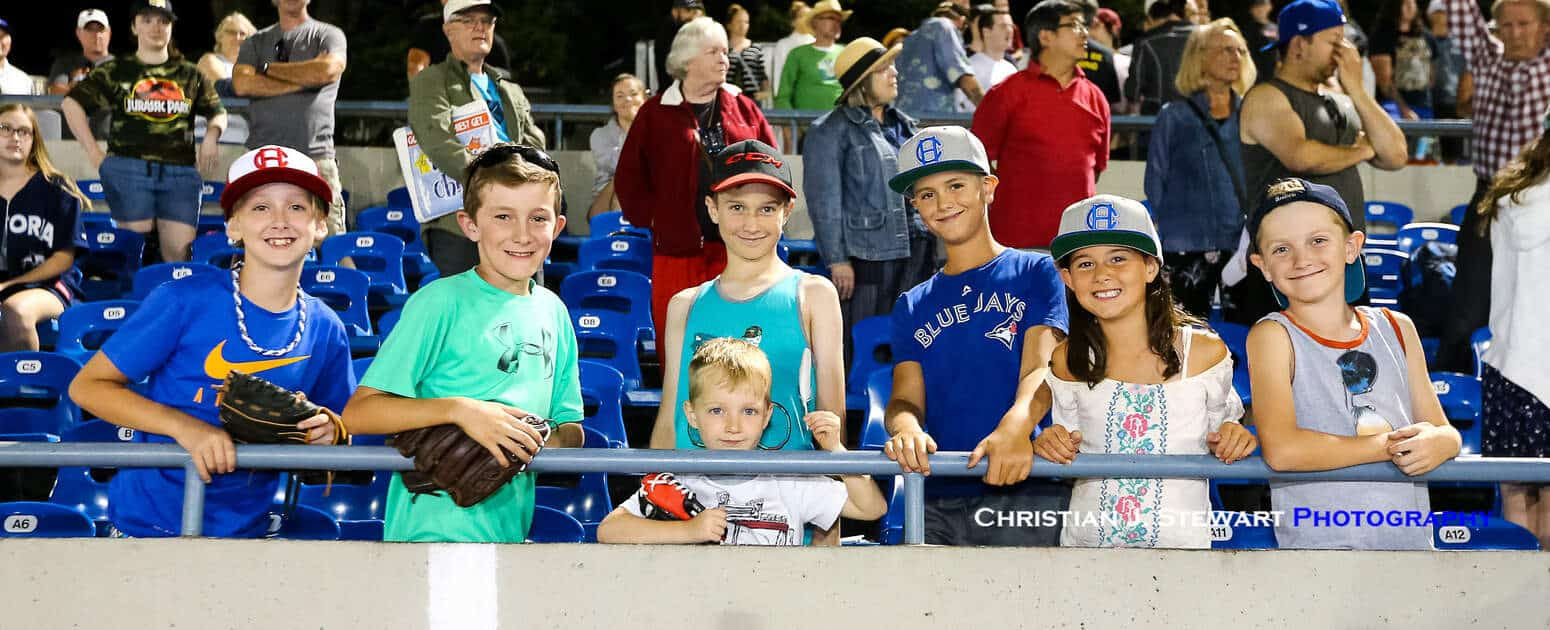 FAN FEST on May 31st will be a great chance for fans of all ages to come watch a practice and meet the 2019 HarbourCats!
"We're proud to team with Tally-Ho, and have Titan and Major there at our field. The carriages are a big part of the atmosphere of our vibrant downtown and our thriving tourism sector, which we're pleased to play a role in."
The HarbourCats will be practicing for part of the FAN FEST, and then will allow people on the field. A note to kids — bring your gloves, as you never know which HarbourCats player you might get to play catch with.