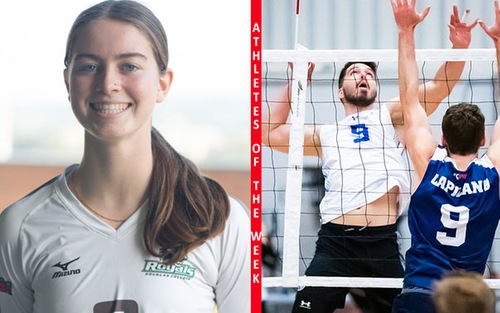 Male Volleyball Athlete of the Week
Eduardo Bida – Camosun Chargers
Captain Eduardo Bida had a stellar night as the Chargers welcomed the Capilano Blues in their opening home match of the season. Each time the Chargers fell behind against the reigning National Champion Blues, Bida was at the centre of rallies that would see them claw their way back and close out each set.
Female Volleyball Athlete of the Week
Lauren Attieh – Douglas Royals
First year outside hitter Lauren Attieh put together two great performances against the CBC Bearcats over the weekend. Her stable, consistent and aggressive style of play was on display hitting .486 with 20 kills, eight aces and 12 digs through six sets.