Canada West's rugby 15s schedule was released Tuesday, as the conference prepares for the start of the third decade of women's rugby action.
The three-time defending CW champion Dinos will kick off the new season on Friday, September 6 on the road, when they take on the UBC Thunderbirds in Vancouver.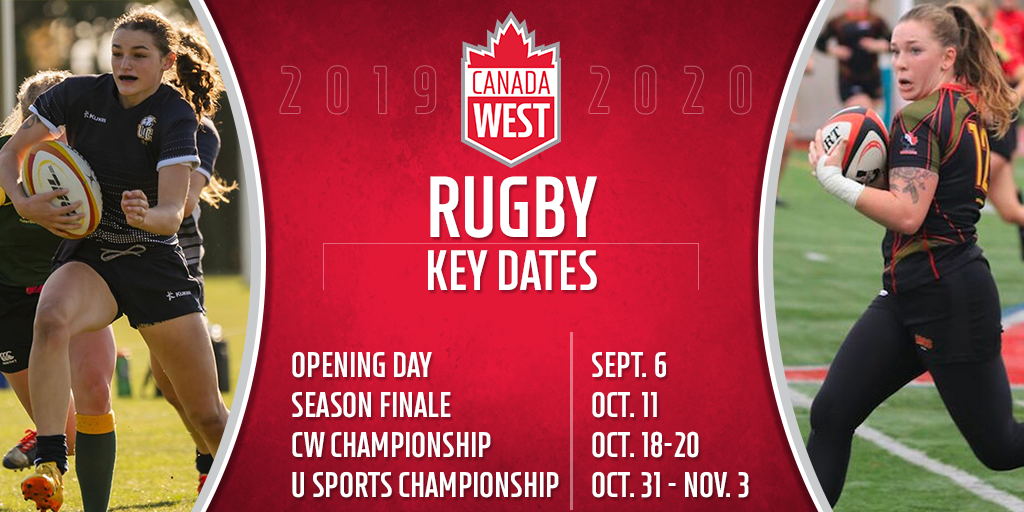 CLICK HERE FOR THE COMPLETE 2019 RUGBY SCHEDULE
Sunday, September 8 will mark the start of the new season for three more teams, as Calgary takes on the Victoria Vikes on Vancouver Island, while the Alberta Pandas host the Lethbridge Pronghorns in Edmonton.
The conference regular season wraps up Friday, October 11th, with the four-team Canada West Championship set for Oct. 18-20 in Lethbridge.
The 2019 season concludes Oct. 31 to November 3 in the nation's capital, as the Ottawa Gee-Gees host the U SPORTS Championship.