May 18, 2022  Saanich, BC (ISN) – With three weeks left in the regular VICFA spring season minor football season teams are preparing for the home stretch race to secure a playoff spot for the VICFA Island Minor Football Championships to be held starting June 15th.
ISN photographer Erich Eichhorn took the opportunity to sit in on a team photo and practice night as the local, Greater Victoria Minor Football Saanich Wolverines, wearing their distinctive orange and black jersey's, looked to dial intheir play book Tuesday night with the PeeWee and Junior Bantam teams taking home field at Copley Park, in Saanich, BC.
With a three team log-jam at the top in both island divisions, the Wolverines practice had a slight, playoff game feel to the evening. Saanich, almost guaranteed a top-four playoff spot, will look to secure a first or second standing and home field at NDSS Turf Field when the playoffs get underway.
Here is a look at some of the grid-iron action as seen through the lens of  Erich Eichhorn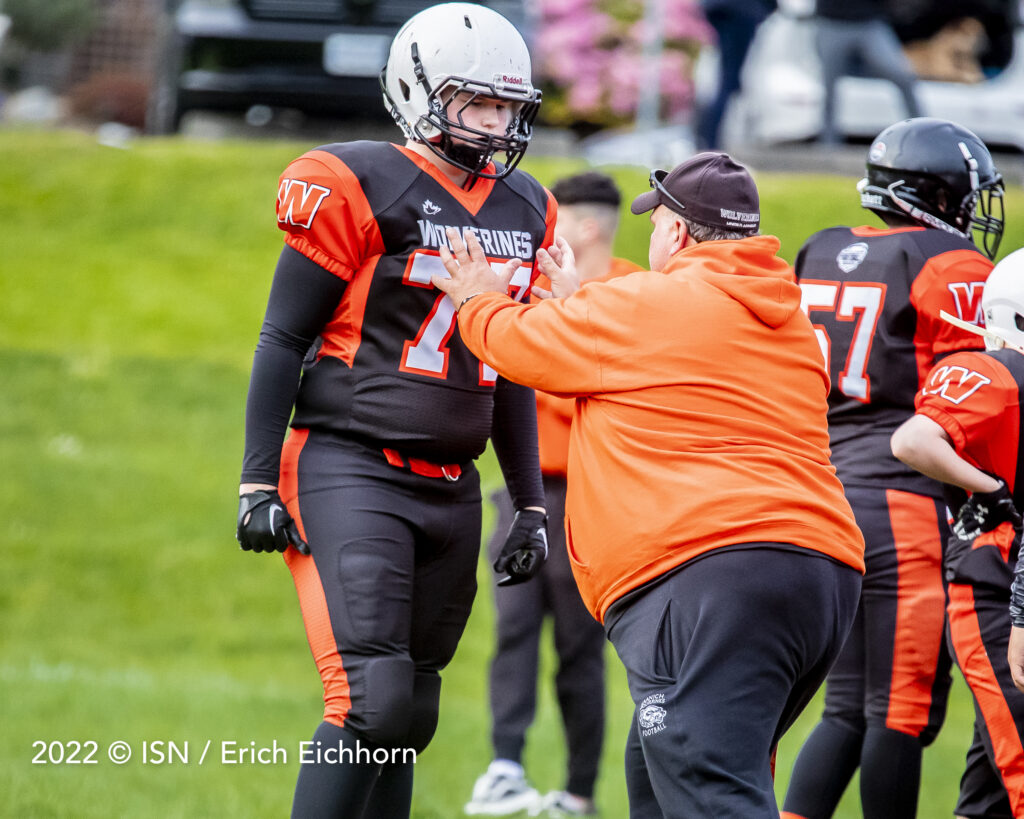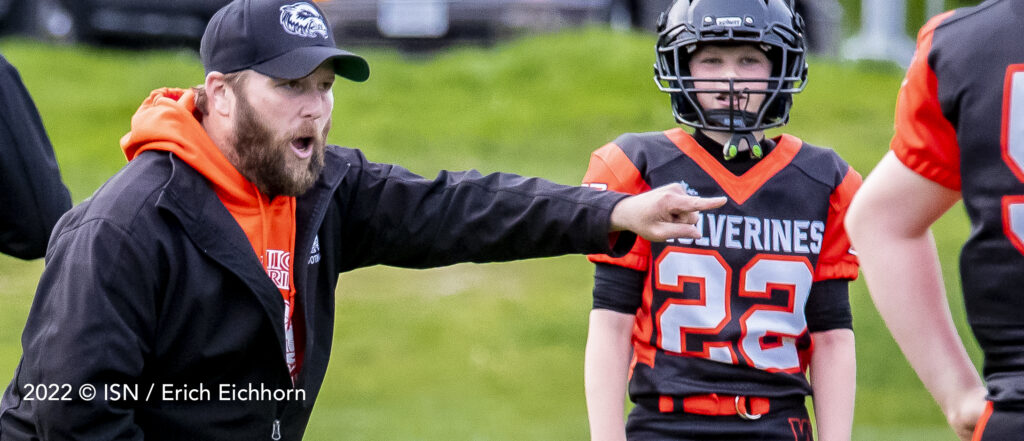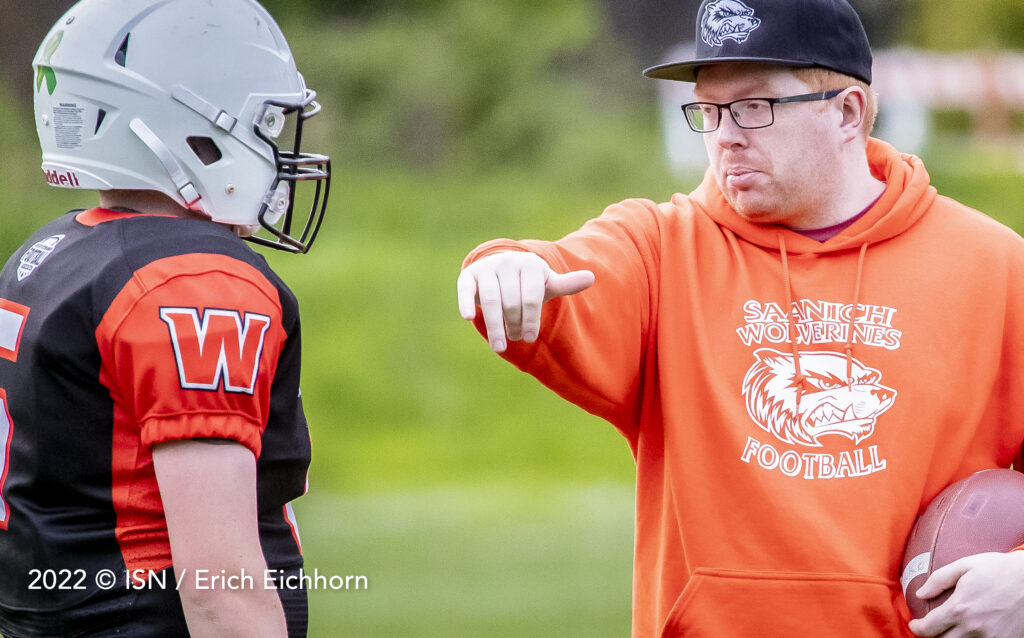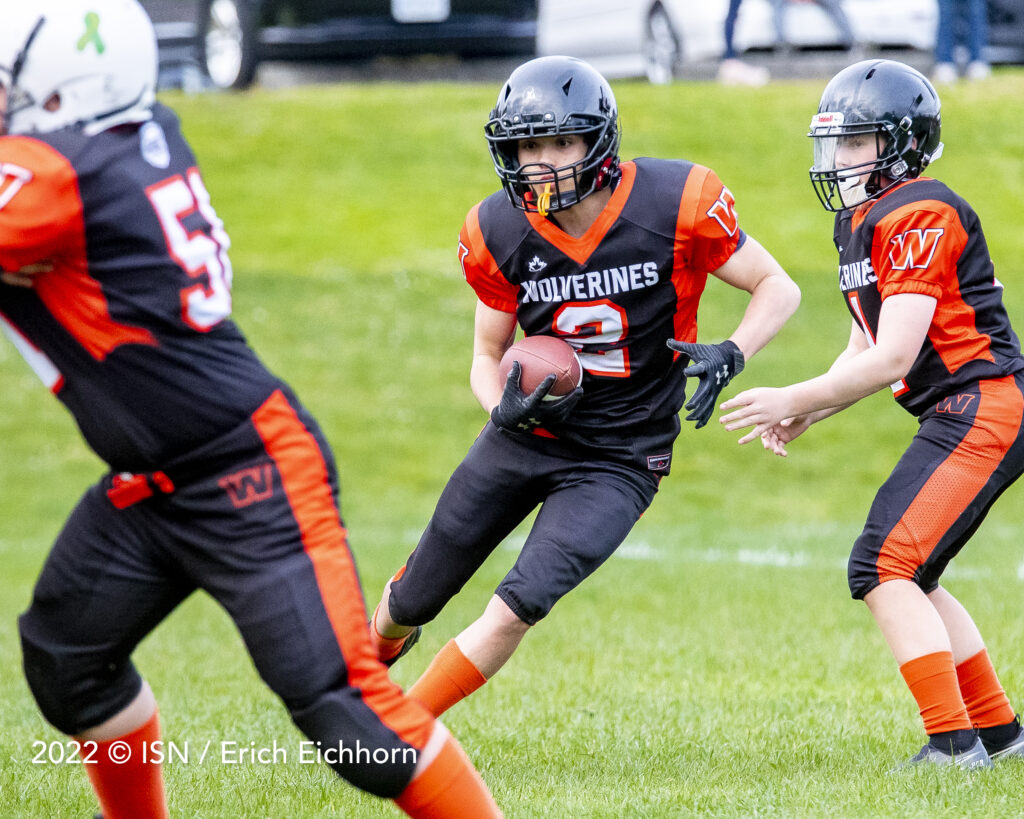 Atom Flag Football